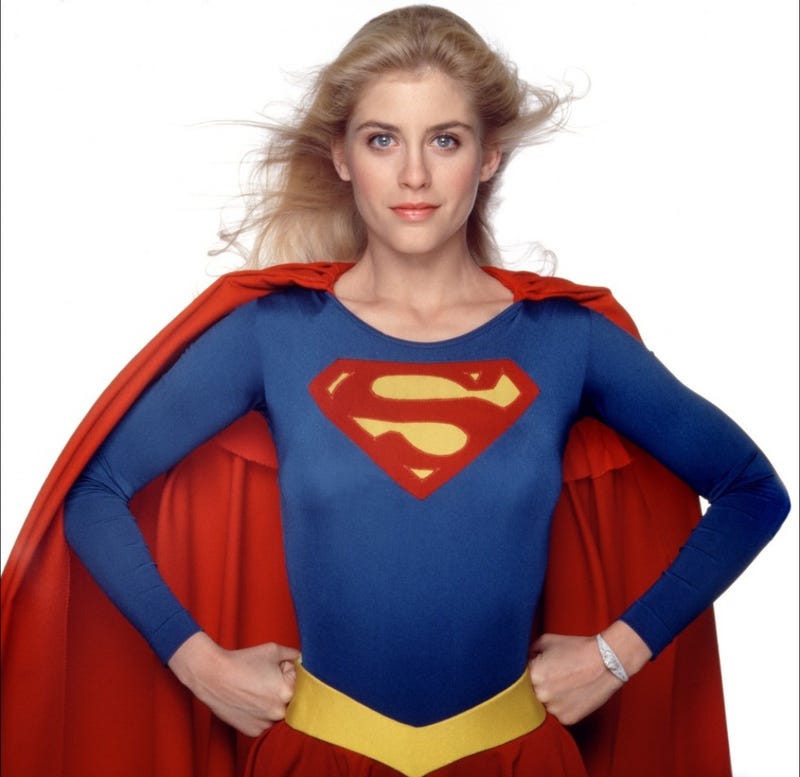 The last few episodes (19 and 20) of the first season of Supergirl on CBS have been interesting as they've had all three live-action Supergirls in the same episodes - haven't seen all three in the same camera shot yet, but that would be cool.
The CBS Supergirl is Melissa Benoist (left).
Her mother in the show is the Supergirl from the Supergirl movie in 1984, Helen Slater, (right).
The third Supergirl is our home grown Canadian Laura Vandervoort, who played Supergirl from 2007 to 2011. Vandervoort plays "Indigo" on the Supergirl TV series (below).