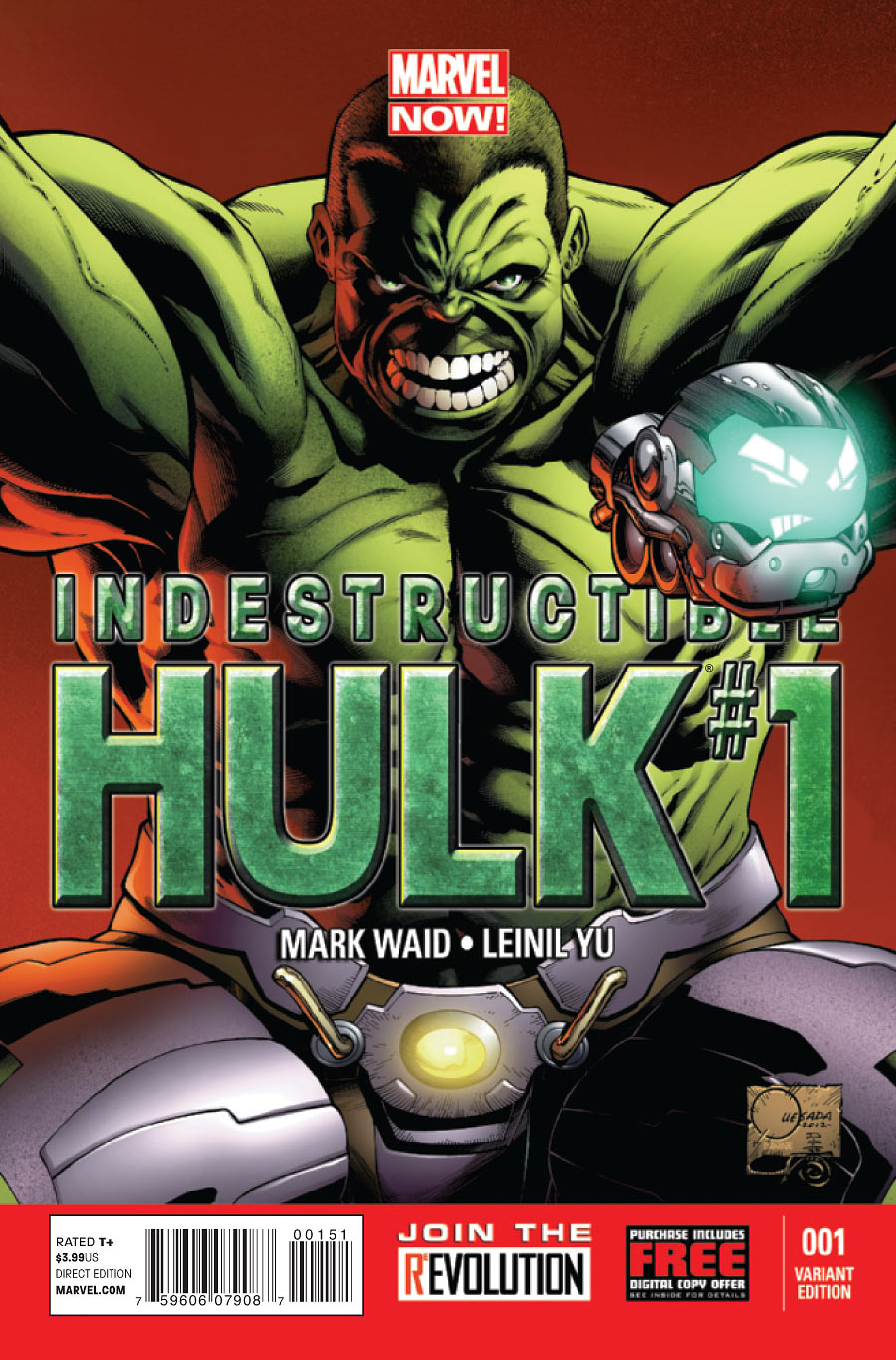 Hulk (2014) #1
I haven't been reading much Marvel Now, as I haven't been thinking Marvel was treating their main characters very well. Not sure what they are doing with Spider-Man - seems like they are trying to completely alienate any readers over 3 years old - keeping old storylines best left forgotten (e.g. Brand New Day, Clone Saga, Ezekiel, Goblin-Stacy...).
However, I relented and read Hulk (2014) and Indestructible Hulk (2011) - read in wrong order, but liked both.
Both series seem to have gravitated to a good version of the Hulk, having his intelligence somewhat variable, and having a better "relationship" between Banner and Hulk - "Hulk smash, Banner Build" or whatever the verbiage is. They went a little too spacey for a while, but seem to be drawing from the history of the character in a positive way.